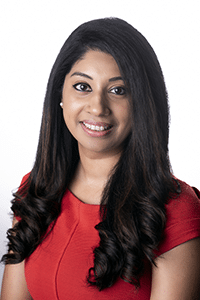 Kavitha Ganesh
Founder & Lead Principal
As the principal solicitor of our firm, Kavitha developed a passion for property law early on in her career. Over the last ten years, she has polished her expertise and knowledge for commercial and residential conveyancing at various prestigious London firms before founding Lynwood Solicitors.
Having graduated with an LLB (Hons) degree, Kavitha went on to achieve a commendation in Legal Practice from BPP Law School. She then embarked upon an International Financial Certification course at the European School of Economics.
Kavitha chose to specialise in property law from 2010 after working for a top UK Law Firm in the core corporate areas of 'M & A' and asset management. She has since built a dedicated client base, many of whom she has worked with for a number of years.
Kavitha has experience in property purchases and sales, both in the UK and abroad. She has expertise in advising an aviation company on leasing aircraft and helicopters and acting for clients in respect of the purchase and sale of shopping centres subject to multiple tenants.
She is committed to Lynwood Solicitors' ethos of assisting clients with empathy and understanding, whilst underpinning the transaction with a high level of commercial awareness. She has created a friendly and warm practice, which is focused on helping clients break through the legal jargon of conveyancing to create a smoother and less-stressful process.
---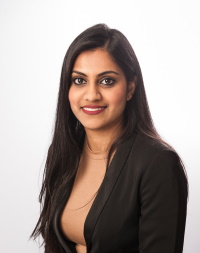 Doris Christy Dela
 Trainee Solicitor
Doris is a trainee Property solicitor who is supervised by Kavitha Ganesh, the principal of the firm. She is expected to fully qualify as a solicitor in 2022.
Doris works mainly in residential conveyancing which involves freehold and leasehold sales and purchases as well as in commercial conveyancing. She also assists with corporate matters including loan agreements and legal charges and continues to develop and hone her skills whilst undertaking her training contract.
Doris obtained her honours degree in LLB Law from the City University of London in 2016 and completed her Legal Practice Course at the City Law School in 2017.
Prior to joining Lynwood Solicitors, Doris has had various experience in other fields of law including Litigation, Criminal and Immigration Law but is currently on her path to specialising in Property Law.
Doris has a genuine desire to assist clients and to provide an excellent customer service to clients.
Outside of work, Doris enjoys spending time with family and friends!
---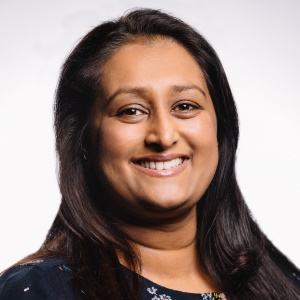 Bushra Mohammed
Property Solicitor
Bushra qualified as a property solicitor in 2006 and has worked at specialist property firms in the past dealing with predominantly HNW clients and investors on a variety of matters.
She takes particular pride in her "Smart Auction Pack Legal Services" that she gives to clients who don't have the knowledge or insight needed to go through the legal packs associated with property auctions, in order to reduce risk before bidding.
In addition, she is a regular contributor for a property investment magazine and writes articles on auction legal packs and conveyancing. She also enjoys giving educational talks and webinars for property investors.
Bushra has also been a landlord for the past 13 years and as an investor too, she understands her clients concerns and can communicate solutions with ease.