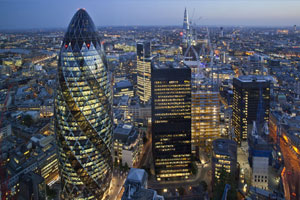 We are property specialists and have mastered this area of law to ensure we achieve our clients' expectations every time.
We have amassed a large client base, sought recognition from industry experts and have achieved excellent results.
Based in Hertfordshire, we work with clients across the country and also have experience in property purchases on an international scale.
Why choose us?
We recognise that not all client needs are the same and as such, provide a bespoke service to meet the expectations of our clients. Our unique expertise, focus on property and industry accreditation makes us a reliable and safe choice for all your legal needs.
We have worked with first time buyers, property development companies and landlords in the purchase and sale of apartments, office buildings, family homes and luxurious London residences.
Our service is efficient, reliable and effective, offering all clients a free initial consultation.
Why are we different?
Concentrating on a niche area of law enables us to remain experts in all property matters, including landlord and tenant transactions, lease extensions and commercial acquisitions.
We have the insight and expertise required to make the purchase and sale of properties as smooth as possible.
A dedicated principal oversees all client work and has built a reputation for reliability and efficiency within this field of law.
Lynwood's Core Values
As a growing practice, our staff and associates are committed to excellence. Our core values are central to our firm's success:
Expert accessibility

An allocated solicitor will deal with your case from start to finish.

Commitment to clients

We want our clients to look forward to their property purchase and to understand what is required throughout the legal process. We will explain the law in clear and simple terms, cutting out the jargon and meeting your expectations.

Property focused

Established and experienced in all areas of property law, we understand the ins and outs of this legal field and always achieve the best results for our clients

Building lasting relationships

Whether with clients or professional partners, working with likeminded people and organisations ensures we meet our goals and provide a high quality customer service.
Professional Indemnity
Lynwood Solicitors is fully insured and accredited. Our lead principal is highly experienced and regulated by the Solicitors Regulation Authority.
Please call us on 01923 948140 for more information or click here to contact us.